Syn Pro Air, a new gaming headset from Roccat
Roccat, the German brand of peripherals dedicated to gaming, It differs from the Elo range by its angular design and the integration of 3D audio technology.
Less than a year after the release of its Elo range , Roccat announces the release of the Syn Pro Air, its new wireless gaming headset with more premium features. The fourth headset to be released since the acquisition by Turtle Beach.
See Also : SteelSeries Artics 1 Wireless Gaming Headset  Review
It benefits from the latest sound and ergonomic technologies from the American giant, such as Superhuman Hearing, making it possible to accentuate sounds deemed "critical" during a game such as footsteps or recharging noises of a weapon.
The Syn Pro Air also features the same 50mm speakers found on some Turtle Beach helmets like the Elite Atlas Aero.
Material For Syn Pro Air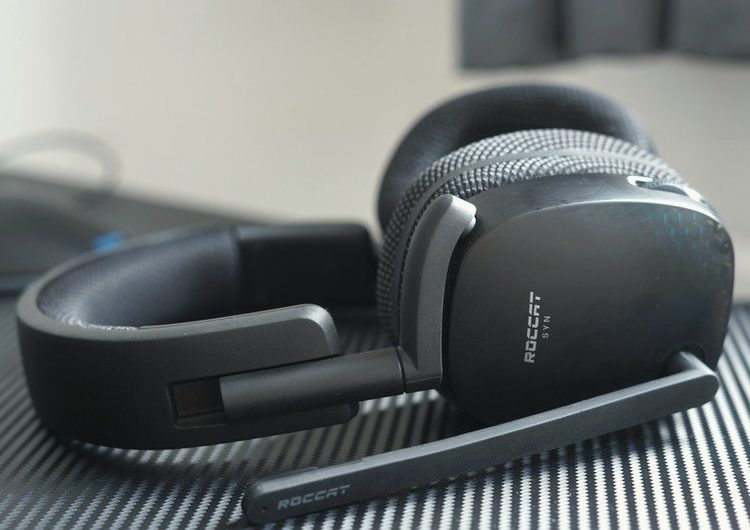 The Syn Pro Air is an over-ear headphones with rather singular rectangular design earpads. These fold flat and are each covered with an RGB light strip, an essential feature of any self-respecting gaming headset.
The pads are made of memory foam covered with a sweat-wicking and heat-resistant fabric – often annoying sensations on the pads covered with imitation leather.
Real 3D Sound
Beyond its clean design, the Syn Pro Air sets itself apart from the other headphones of the German brand by the integration of a 3D audio technology supposed to "push the limits of traditional 7.1 surround sound by introducing a third dimension in the sound spectrum ".
A beautiful program, which would however have left us less perplexed if it had really been able to rely on 3D sound sources, and not on a simple upmix of the 7.1 mixes of the games. The processing will have a lot to do to fight against the "real" 3D sound treatments offered natively
NEON Software support
The headset accompanies the release of Neon, the Roccat device management application like what Logitech does with Logitech G Hub for example.
The user can thus configure the RGB lighting of the Syn Pro Air or activate certain features such as 3D audio or Superhuman Hearing. Unfortunately, no equalizer seems available at the moment.