Best Gaming Mouse for logitech?
Considered by some to be the best gaming mouse of all time, the Logitech MX518 has marked an entire generation of gamers with its simple but efficient design and good ergonomics. Almost 15 years after the release of this icon.
Logitech has decided to bring it back to life discover the new generation MX518, which has benefited from subtle improvements while retaining its soul of yesteryear! A 16,000 DPI Hero sensor as well as internal memory and 8 configurable buttons will enhance your gaming experience .
However, its popular shape, dimensions and finish have all been kept as close as possible to the original version.
HERO 16,000 DPI SENSOR
One of the most important additions to the MX518 is its Hero sensor that can go up to 16,000 DPI , without smoothing, acceleration or filtering. Its excellent precision coupled with its good speed of more than 400 IPS make this new generation MX518 an extremely powerful tool for all!
Buttons on either side of the dial will allow you to toggle between differen
t values ​​on the fly or to reset them if you ever want to use completely new settings.
Cycle through up to five DPI settings with one click. Use the default settings as is or configure your own with Logitech Gaming Software.
See Also : Logitech Marathon Mouse M705 Nice Mouse?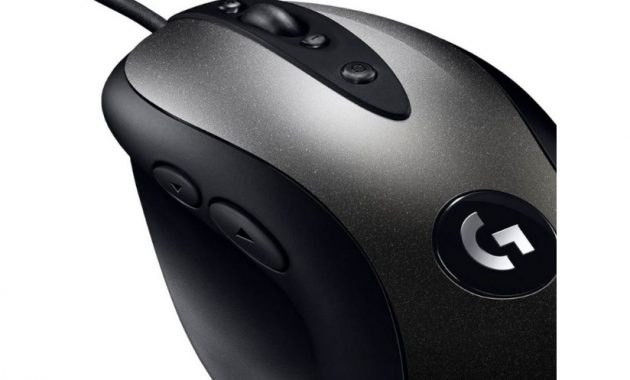 Programmable Buttons And Internal Mem0ry
Whatever your use at the moment, you will have 8 programmable buttons at your disposal to bring your main actions together at your fingertips. Moreover, this new version has an internal memory thanks to which you will be able to store up to 5 different profiles configured in advance on the G HUB assistant.
Once registered, you can use them on any computer: no software to install or internet connection required.
Save up to five gaming profiles directly to the mouse using Logitech Gaming Software or Logitech G Hub. Then take them with you anywhere to use them on any Windows or Mac computer, with no additional software or connection required.
Download Logitech gaming software to program your favorite commands and macros to each of the 8 buttons. Build, crouch, mix, heal put your power moves at your fingertips.
An Unchanged Structure Since 2005
Discover or rediscover the soft shapes so appreciated by the MX518: kept identically since 2005, it will delight gamers looking for a mouse that is both efficient and ergonomic, but without frills.
The dimensions ( 131 x 73 x 43 mm ) are also always the same, so lovers of the first MX518 of the name will immediately find their marks.
The number of buttons (8) has not changed either (the two main clicks, however, benefit from Omron switches with a lifespan of 50 million clicks) and even the characteristic gloss / matte finish has been renewed with minimal stylistic changes: as the saying goes, the best soup is made in old pots!
See Also : Redragon K552 Best Under $50
Main Characteristics
Optical gaming mouse with Omron switches 50 million clicks
Ultra-precise 16,000 DPI Hero optical sensor
8 programmable buttons
USB report rate : 1000 Hz
Integrated internal memory allowing the saving of 5 different usage profiles
Dimensions : 131 x 73 x 43 mm
Weight : 101 g
Software & Manual Guide MX518 Mouse Gaming
Software MX518
Manual Guide  MX518
PDF File > Manual Guide