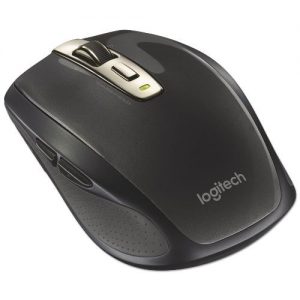 Logitech M705 Manual Guide PDF
Any problem setup your mouse M705 Logitech? you can resolve your problem with user manual (pdf) and software driver.
Contents In Manual Guide :
1–6. Setup
OS X Users: When plugging in the Unifying receiver, the Keyboard Assistant dialog box may appear. You can just close this window
7. Install the mouse software (optional)
The basic features of your mouse will work without installing the software, but you will need the software to enjoy the Side-to-Side Scrolling and Application Switch features or to personalize your mouse settings. Mac® users will also need the software to enable the back, forward, and middle button functions.
See Also :  Review Logitech Marathon Mouse M705
Help with setup
Pointer does not move at all
Make sure the power switch is in the ON position.
Ensure that the battery polarity is correct. Check battery power by turning the mouse OFF and then ON. If the battery indicator light glows red or does not glow at all, replace the batteries.
Try plugging the Unifying receiver into a different USB port.
Try reconnecting the mouse and Unifying receiver using the Logitech Unifying software (refer to the Unifying section of this guide).
Erratic pointer movement or missed button clicks
Try using the mouse on a different surface.
Remove metallic objects between the mouse and Unifying receiver.
If the Unifying receiver is plugged into a USB hub, try plugging it directly into your computer.
Move the Unifying receiver to a USB port closer to the mouse, or go to www.logitech.com /usb extender for a USB extension stand that will allow the Unifying receiver to be placed closer to the mouse.
Logitech Marathon Mouse M705 >  User Manual (Pdf) 
Related Download : Logitech Marathon Mouse M705 Software