The Driving force GT is at the heart of the range of steering wheels at Logitech. It offers 900 ° steering wheel rotation like real racing car steering wheels. It was also chosen as the official steering wheel for the Gran Turismo game. Presented at its launch as exclusively compatible with the Playstation 3, it has now been opened to computers (see box).
Steering wheel and crankset: an aspect that does not do it justice
It is clear that the G25 with its metal and leather finishes made a much better impression on us than the Driving Force GT with its plastic and rubber coating. Another unfavorable point, the controller of the Playstation 3 placed in its center, although very practical for navigation in the menus of the console, gives it an aspect of gadget.
It's a shame that its look doesn't make a very good impression, because with its 28 cm diameter flywheel for a weight of 2.7 kg and its sequential gearbox, we are far from entry-level wheels.
On the foot side, there is a crankset similar to that of the Momo Racing Force FeedBack Wheel. This one is entirely made of plastic and offers a brake and accelerator pedal with resistors of their own. Small flat, Logitech kept the Momo fixing system , the one that risks slipping on lino and parquet floors.
There is a notched bar that you can pull out for better grip, but it could do a lot of damage if you play on anything other than carpet.
Logitech G Driving : Manual Guide (Pdf)
Fixing: remember to tighten it well at the desk
The steering wheel attachment system is quite simple. These are two plastic hooks to be placed under the desk so that the steering wheel remains well glued. It offers the advantage of being easy to install, but it is important not to skimp on the tightening. During the tests, it broke more than once in the middle of the race due to insufficient tightening.
In games: a bit too strong a force feedback
Although the grip is pleasant at first, the rubber coating has the unpleasant ability to sweat the hands after about fifteen minutes of running. We also deplore the replacement of the paddles by the triggers of the Playstation 3 controller. These are much less accessible than the systems offered on the Logitech Momo, G25 or even on the Thrustmaster Rally GT Force Feedback Pro Clutch Edition , to change gears from the steering wheel.
Its return of force on the other hand offers good feelings, although it is sometimes a little too present. Indeed, you need to have a hell of a grip to catch up with the car when you swerve or experience a violent shock. From our tests it appears that it can be used as effectively in arcade games as in those more oriented towards simulation.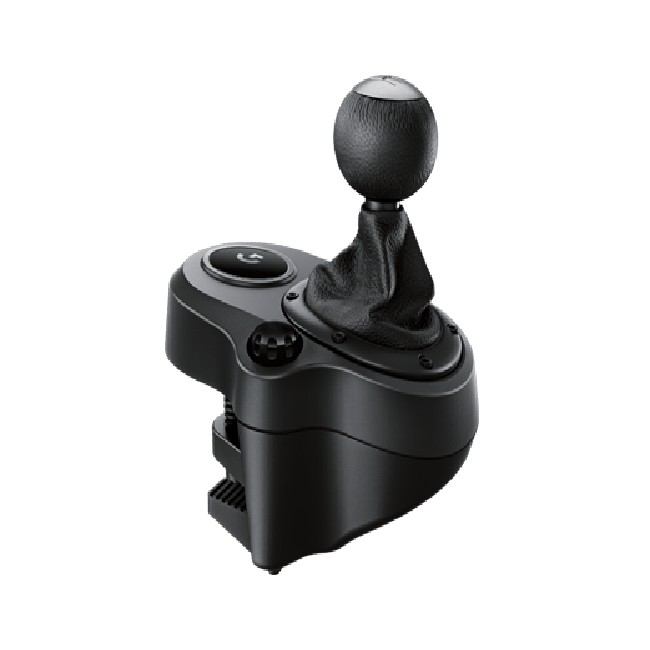 PS3 and PC compatible
When it was launched, the Driving force GT could only be used with the Sony PS3 console. Since then, Logitech has developed a driver to use it on a PC. To retrieve it, simply go to the Logitech site and download it.
Please note that all games are not necessarily compatible or only in part. Some will not necessarily take the force feedback, others will only use 200 ° of rotation for the steering wheel. Unfortunately Logitech does not provide information on PC games that are fully compatible with the Driving Force GT as it does for the PS3.
See Also :   Asus Tuf Gaming VG27M Review
STRONG POINTS
PC and PS3 compatible
2 meters of cable between the steering wheel and the computer or console
Price / quality ratio for PC and PS3 use
Pedals located at different levels
WEAK POINTS
Steering wheel material that can make you sweat
Backlash sometimes a little tough
PC use: Rally GT Force Feedback Pro Clutch Edition does better for less
Crankset a little unstable
CONCLUSION
For PC and PS3 use, it offers good value for money. On the other hand, for PC use only, it is better to go for the Thrustmaster Rally GT Force Feedback Pro Clutch Edition which offers performance a notch above for a lower price.